---
Chemistry Tutors in Lahore
When you call a tutor, please mention that you have found him/her on www.TutorForU.net


OSAMA USMAN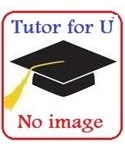 Qualification(s) : M.Phil., M.Sc. Physics
Designation : Research Associate
Department : PHYSICS DEPARTMENT, SSE, LUMS
Teaching/Tutoring Experience : 6 years
Monthly Tuition Fee (5 hours/week) : 7000

Usman Asghar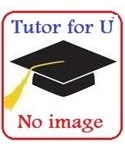 Qualification(s) : B.Sc.,
Designation : Student
Department : Geological Engineering Uet Lahore
Teaching/Tutoring Experience : ni years
Monthly Tuition Fee (5 hours/week) : 6000
Phone : 03318034013
Hafiz Mohammah Abdullah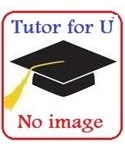 Qualification(s) : B.Sc., B.Sc.
Designation :
Department : Electronics
Teaching/Tutoring Experience : 1 years
Monthly Tuition Fee (5 hours/week) : 6000
Phone : 03457576760
Junaid Siddique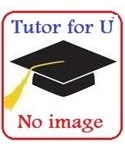 Qualification(s) : MBBS,
Designation : Student Of Bds Dental Doc
Department : Dentistry
Teaching/Tutoring Experience : 4 years
Monthly Tuition Fee (5 hours/week) : 3000
Phone : 03214220984
Mazhar Aslam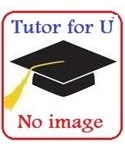 Qualification(s) : B.Sc., B.Sc.
Designation : Trainee Engineer
Department : Attock Refinery Limited
Teaching/Tutoring Experience : 3 years
Monthly Tuition Fee (5 hours/week) : 8000
Phone : 03134005361
Muhammad Imtiaz Azam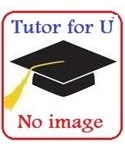 Qualification(s) : B.Sc., B.Sc.
Designation : Student
Department : Department Of Mining Engineering Uet Lahore
Teaching/Tutoring Experience : mo years
Monthly Tuition Fee (5 hours/week) : 8000
Phone : 03448563602
Comments
Please click on the link comments & detail... on a Tutor of your choice to submit your comments. Some of the latest comments are:

---
On 2019-01-05 Hajra Khatoon wrote for Naveeda :
Madam I am in a bad need of a female tutor for my daughter. She is student of class 2nd year and facing too much problem in chemistry. We are in Garhi Shahoo. Please let me know would you be available to teach her? Further how can I contact you for this?