If you are Maliha Zameer and want to edit your profile with www.tutorforu.net then please Click Here and use your listed email as user name and password emailed to you. If you have forgotten your password then Click Here to get your password. In case your email is not listed with us yet then please Click Here to update your email ID and you will be required to SMS/Text (SMS only no calls, Please) Tutor's ID alloted to you by www.tutorforu.net on (Phone Number will soon be provided) using your phone number listed with us for validation. This validation may take 3-4 days.
Tutor's Detail
When you contact this tutor, please let him/her know that you have found him/her at www.TutorForU.net
Maliha Zameer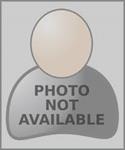 Tutor's ID : TR-674

Qualification :
B.Com, B.Com

Teaching Experience : 2 Years

Age : 24 Years

Availabality in the location(s) :
, Dheri Hassan Abad, Shehzad Town

Teaching Subjects with Levels :
Biology - Matric
Urdu - B.A./ B.Sc.
Pakistan Studies - F.A./F.Sc.
Islamic Studies / Islamiyat - Primary Classes
Geography - Middle Classes
Physical Education - B.A./ B.Sc.
Science - B.A./ B.Sc.
Education - B.A./ B.Sc.
Fine Arts - Middle Classes

On 2017-10-20 Azhar wrote :
I need tutor for my kids which is in grade1 and 4 APS syllabus.
---
---