If you are Nisar Ahmad and want to edit your profile with www.tutorforu.net then please Click Here and use your listed email as user name and password emailed to you. If you have forgotten your password then Click Here to get your password. In case your email is not listed with us yet then please Click Here to update your email ID and you will be required to SMS/Text (SMS only no calls, Please) Tutor's ID alloted to you by www.tutorforu.net on (Phone Number will soon be provided) using your phone number listed with us for validation. This validation may take 3-4 days.
Tutor's Detail
When you contact this tutor, please let him/her know that you have found him/her at www.TutorForU.net
Nisar Ahmad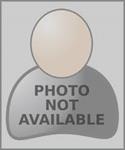 Tutor's ID : TR-758

Qualification :
ACCA, ACCA

Phone :
03003255879

Email :
skills.nisar@gmail.com

Teaching Experience : ni Years

Age : 25 Years


Teaching Subjects with Levels :
English - F.A./F.Sc.
Accounting - F.A./F.Sc.
Computer Studies - F.A./F.Sc.
Computer Science - F.A./F.Sc.
Banking - F.A./F.Sc.
Computing - F.A./F.Sc.

---