---
Physics Tutors in Bahawalpur
When you call a tutor, please mention that you have found him/her on www.TutorForU.net


Asim Jabbar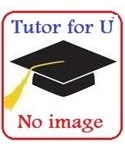 Qualification(s) : M.Com, B.Com
Designation :
Department : Commerce Depatment Islamia University Bagdad Campus Bahawal
Teaching/Tutoring Experience : 2 years
Monthly Tuition Fee (5 hours/week) : 3000
Phone : 03074701824
Muhammad Luqman Yousaf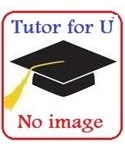 Qualification(s) : M.Sc. Physics, M.Sc. Physics
Designation :
Department :
Teaching/Tutoring Experience : 1 years
Monthly Tuition Fee (5 hours/week) : 10000
Phone : 03461607062
Comments
Please click on the link comments & detail... on a Tutor of your choice to submit your comments. Some of the latest comments are:

---
On 2017-03-26 Shakil Khan wrote for Muhammad Luqman Yousaf :
Respected Tutor would you be available to teach Physics to my younger brother. He is student of Govt College class First Year. How much will be the charges.