---
C/C++ Tutors in Bahawalpur
When you call a tutor, please mention that you have found him/her on www.TutorForU.net


Ahsan Siddique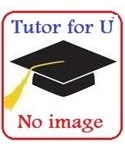 Qualification(s) : B.Sc., MCS
Designation : Science Teacher
Department : The Educator Public School Bahawalpur,falcon Public School B
Teaching/Tutoring Experience : 4 years
Monthly Tuition Fee (5 hours/week) : 5000
Phone : 03017744603
Comments
Please click on the link comments & detail... on a Tutor of your choice to submit your comments. Some of the latest comments are:

---
On 2019-01-03 Wajeeha Munir wrote for Ahsan Siddique :
Sir I am facing difficulty in Programming language would you be available to teach me for one hour in between 5 pm to 8 pm. I will be thankful for a postive reply. Sir tell me how much fee I have to pay per month.