---
C/C++ Tutors in Islamabad / Rawalpindi
When you call a tutor, please mention that you have found him/her on www.TutorForU.net


Zahoor Ahmad **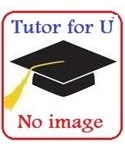 Qualification(s) : MS/MPhil Statistics, MCS
Designation : Assistant Professor
Department : F.G. Sir Syed College, The Mall, Rawalpindi
Teaching/Tutoring Experience : 22 years
Monthly Tuition Fee (5 hours/week) : 20000
Phone : 03005100970
Ch Muhammad Waqas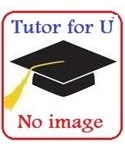 Qualification(s) : BS CS,
Designation : Nil
Department : Nil
Teaching/Tutoring Experience : 2 years
Monthly Tuition Fee (5 hours/week) : 0
Phone : +923335402002
Muhammad Adil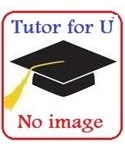 Qualification(s) : M.Sc. Physics, B.Sc.
Designation :
Department :
Teaching/Tutoring Experience : 2 years
Monthly Tuition Fee (5 hours/week) : 10000
Phone : 03133346041
Muhammad Usman Awan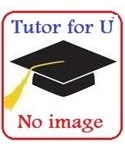 Qualification(s) : BE, BE
Designation : Support Engineer
Department : Support Department
Teaching/Tutoring Experience : 1 years
Monthly Tuition Fee (5 hours/week) : 20
Phone : 0344-5517654
Imran Mehmood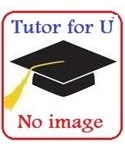 Qualification(s) : M.Phil., M.Sc. Physics
Designation : Researcher
Department : Dept. Of Electronics
Teaching/Tutoring Experience : 2 years
Monthly Tuition Fee (5 hours/week) : 10000
Phone : 03365580051
Adeel Mehmood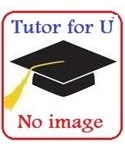 Qualification(s) : BS CS, BS CS
Designation : STUDENT OF BSCS
Department :
Teaching/Tutoring Experience : 1 years
Monthly Tuition Fee (5 hours/week) : 20000
Phone : 03455127577
Ahmed Nouman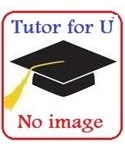 Qualification(s) : M.Phil., BS CS
Designation :
Department :
Teaching/Tutoring Experience : 2 years
Monthly Tuition Fee (5 hours/week) : 12000
Phone : 03455104871
Adnan Rauf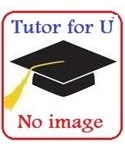 Qualification(s) : BS CS,
Designation : Computer Lecturer
Department : Federal Kintaar College For Girls, Rawalpindi
Teaching/Tutoring Experience : 3 years
Monthly Tuition Fee (5 hours/week) : 5000
Phone : 03335376224
Comments
Please click on the link comments & detail... on a Tutor of your choice to submit your comments. Some of the latest comments are:

---
On 2020-09-13 Rashida Yaqoob wrote for Zahoor Ahmad :
Sir I am your student of M.Sc. Your taught us the subject of Programming with C++. I really appreciate your teaching style. You do not do spoon feeding but try to get our potential out. Thanks again.
---
On 2019-08-06 Saba Kareem wrote for Adnan Rauf :
Sir I am facing problem in C++ in my BS(CS) and got failed in this course. Now I like to prepare it before the start of next semester. Can you teach me at my residence in Tench. How much your fee for 3 hours a week.