---
French Tutors in Islamabad / Rawalpindi
When you call a tutor, please mention that you have found him/her on www.TutorForU.net


Muhammad Asad Madni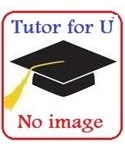 Qualification(s) : M.A. English, M.A. Arabic
Designation :
Department :
Teaching/Tutoring Experience : 3 years
Monthly Tuition Fee (5 hours/week) : 10000
Phone : 03003743280
Comments
Please click on the link comments & detail... on a Tutor of your choice to submit your comments. Some of the latest comments are:

---
On 2018-12-17 Subhan Ali wrote for Muhammad Asad Madni :
Dear Sir here you have mentioned your qualification M.A. English and Arabic but you are offering French for any level. Have you completed some course in French? I have to learn French for my studies in France. Please let me know can you prepare me for this language. I have 2 months for this purpose. How much time it requires daily and how many days a week?