---
Computer Science Tutors in Islamabad / Rawalpindi
When you call a tutor, please mention that you have found him/her on www.TutorForU.net


Zahoor Ahmad **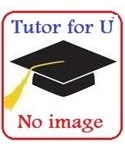 Qualification(s) : MS/MPhil Statistics, MCS
Designation : Assistant Professor
Department : F.G. Sir Syed College, The Mall, Rawalpindi
Teaching/Tutoring Experience : 22 years
Monthly Tuition Fee (5 hours/week) : 15000
Phone : 03005100970
Muhammad Azher Faheem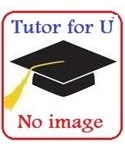 Qualification(s) : B.Sc.,
Designation : Computer Teacher & Head O
Department : Computer Science Department, Ideal Education System 6th Road
Teaching/Tutoring Experience : 10 years
Monthly Tuition Fee (5 hours/week) : 10
Phone : 0315-5191611
Muhammad Usman Awan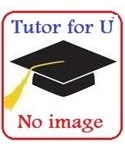 Qualification(s) : BS CS,
Designation : DataBase System Administr
Department : HQ LOG 10 Corps
Teaching/Tutoring Experience : 5 years
Monthly Tuition Fee (5 hours/week) : 30
Phone : 03365417912
Zafar Hussain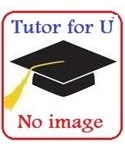 Qualification(s) : MCS,
Designation : Teacher
Department : NGOs
Teaching/Tutoring Experience : 5 years
Monthly Tuition Fee (5 hours/week) : 10000
Phone : 0346-5788615
Muhammad Ahmad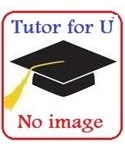 Qualification(s) : BS CS, MS
Designation :
Department : Flat # 11, 3rd Floor, Askaan Plaza, E-11/1 Islamabad
Teaching/Tutoring Experience : 5 years
Monthly Tuition Fee (5 hours/week) : 10000
Phone : 03336922335
Muhammad Saqib Munir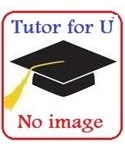 Qualification(s) : BE, BE
Designation :
Department :
Teaching/Tutoring Experience : 1 years
Monthly Tuition Fee (5 hours/week) : 7000
Phone : +923324622313
Muhammad Shahzad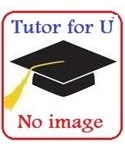 Qualification(s) : BS CS, M.Phil.
Designation : HR & Admin Manager
Department :
Teaching/Tutoring Experience : 8 years
Monthly Tuition Fee (5 hours/week) : 6000
Phone : 03335235292
Muhammad Adnan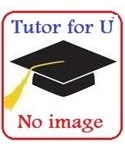 Qualification(s) : B.Sc.,
Designation : IT Teacher
Department : Nicon College
Teaching/Tutoring Experience : 5 years
Monthly Tuition Fee (5 hours/week) : 7000
Phone : 03465384364
Rana Muhammad Waseem Imdad
Comments
Please click on the link comments & detail... on a Tutor of your choice to submit your comments. Some of the latest comments are:

---
On 2019-03-01 Sabiha Waqar wrote for Humera Rafique :
Mam, do you teach OOPs and programming with c++ for BS students. I am facing problem in OOPs.
---
On 2019-01-02 Sobia Akhtar wrote for Nadia :
Madam please give your phone number I like to contact you for tuition of Computer science of XI class.