---
Mathematics General Tutors in Islamabad / Rawalpindi
When you call a tutor, please mention that you have found him/her on www.TutorForU.net


Muhammad Fayyaz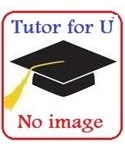 Qualification(s) : M.Ed.,
Designation : Sci Teacher
Department : M C School Rattam Amral
Teaching/Tutoring Experience : 15 years
Monthly Tuition Fee (5 hours/week) : 8
Phone : 03365020057
Aehmir Minhas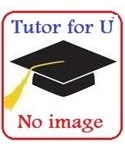 Qualification(s) : MCS, B.Sc.
Designation : Rwp
Department : No
Teaching/Tutoring Experience : 5 years
Monthly Tuition Fee (5 hours/week) : 300
Phone : 03125347976
Mursala Khan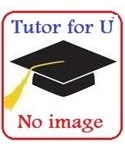 Qualification(s) : M.Phil., M.Sc. Statistics
Designation : QAU
Department : Department Of Statistics QAU
Teaching/Tutoring Experience : 01 years
Monthly Tuition Fee (5 hours/week) : 1
Phone : 0346-4989067
Imran Saeed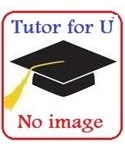 Qualification(s) : B.Sc.,
Designation :
Department :
Teaching/Tutoring Experience : 6 years
Monthly Tuition Fee (5 hours/week) : 6000
Phone : 03325172454
Wajeeha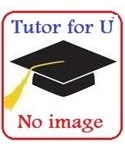 Qualification(s) : M.Phil., M.Sc. Mathematics
Designation : None
Department : None
Teaching/Tutoring Experience : no years
Monthly Tuition Fee (5 hours/week) : 15000

Taimur Shahzad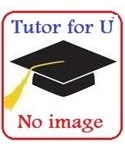 Qualification(s) : M.Sc. Physics, M.Sc. Physics
Designation : Tutor
Department : Department Of Physics And Electonics
Teaching/Tutoring Experience : 3 years
Monthly Tuition Fee (5 hours/week) : 1000
Phone : 0333 9459359
Umar Farooq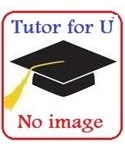 Qualification(s) : BS CS, BS CS
Designation : Student
Department : Student
Teaching/Tutoring Experience : no years
Monthly Tuition Fee (5 hours/week) : 20000
Phone : 03436443332
Comments
Please click on the link comments & detail... on a Tutor of your choice to submit your comments. Some of the latest comments are:

---
On 2019-01-05 Sonia Majeed wrote for Farhat Amin :
I am looking for an experienced tutor for my son, student of class B.Sc. He is facing difficulty in Math G and computer studies. Would you be available to teach him for 2 hours daily and 3 days a week. What will be your fee for this assignment.
---
On 2019-01-04 Maqbool Akram wrote for Wajeeha :
Mam I like to get your services for tuition of my sister in A-Level and facing problem in Ad Math. Please let me know your fee and availability hours.
---
On 2019-01-03 Faryal Malik wrote for Hina Dilbraiz :
Mam I want to get help in Statistics and Mathematics. i am in class 1st year at F-7/2 college and living in G-10. Please let me know that you will be available for teaching me?
---
On 2017-07-02 Mian M Majid Ali wrote for Hina Dilbraiz :
Dear Mam, I want the tuition of BSc subjects General Math and Statistic. Please Contact with me on 0345-5355810 I live in Islamabad.